Radio Orienteering
USA Radio Orienteering Championships 2023


Note: the last day to register for the championships without paying a late-registration fee is March 10. The deadline for all registrations is April 1 (no foolin').
The 22nd USA Radio Orienteering Championships will be held April 19-23, 2023 near Dallas, Texas. Gerald Boyd, WB8WFK, the event's director, has announced that Bulletin 2 has been published. Everyone, of all experience levels, is welcome to attend and participate. April 19 will be set aside for radio direction-finding training and practice. Results of the competitions April 20-23 will help determine the members of Team USA who will compete in the ARDF World Championships scheduled for the fall of 2023 in Liberec, Czech Republic. Start making your plans to attend!

Attention: All U.S. Radio Orienteers!

If you plan to attend, or simply hope to attend, the 21st IARU World ARDF Championships, August 27 to September 2, 2023, then we need to hear from you now. Whether you hope to compete as part of Team USA or to attend as a guest or a team official, we need to know about it now.

The organizers of the World Championships require that we submit a Letter of Intent months ahead of time, allowing them to plan for and provide adequate accommodations for each team. So we need to gather information now.

So if you think that you might be traveling to Liberec, Czech Republic to attend the World Championships this year, please let me know by sending an email to: nadia.scharlau@gmail.com.

73,
Nadia Scharlau, KO4ADV
Ruth Bromer, WB4QZG
Co-chairs USA Team Selection Subcommittee
5th World Youth ARDF Championships Announced
The Hungarian Radioamateur Society has announced the 5th World Youth ARDF Championships will be held June 26-30, 2023 in Városlod, Hungary. Városlod is located about 140 km west of Budapest. The USA is invited to send young radio orienteers, aged 16 and under, to participate as a team. See the World Youth Championships website for the latest announcements. Parents of young men and women wanting to participate in the championships should contact the ARRL ARDF Committee right away at ardf@arrl.org.
21st IARU World ARDF Championships Announced
The Czech Radio Club has disseminated Bulletin 1 for the 21st IARU World ARDF Championships, which will be held August 27 to September 2, 2023 in Liberec, in the North Bohemia region of the Czech Republic. A training camp, consisting of courses in all four radio orienteering disciplines (foxoring, sprint, and 80m & 2m classic) will be held August 24-26. See the World Championships website for the latest announcements. Competitors representing the USA in the championships will be selected based on individual performances of competitors at USA Radio Orienteering Championships. Invitations to join Team USA will be sent out in Spring 2023.
Same Sport, New-ish Name
An announcement from the ARRL ARDF Coordinators:
The name Radio Orienteering has been around for a very long time and has frequently been applied to the sport of ARDF, but it hasn't been recognized in any official sense. Because Radio Orienteering is more descriptive of the sport (especially to the orienteering community), and because Amateur Radio Direction Finding is often confused with other radio direction-finding activities (like mobile t-hunting), the ARRL ARDF committee has decided to officially favor the use of the term Radio Orienteering. We believe that a transition to that name will result in less confusion, and perhaps, quicker acceptance of the sport by orienteers and others who will more readily grasp the essence of the sport. So look for more references to Radio Orienteering going forward, and don't be confused: it is the same radio navigation sport we all enjoy, but with a more descriptive name.
Note: this web page now links from https://www.arrl.org/radio-orienteering and https://www.arrl.org/ro, as well as https://www.arrl.org/ardf.
Future USA Radio Orienteering Championships

It is always a good year to bring the biggest annual USA Radio Orienteering event to your town. Download and share the trifold brochure to drum up the excitement, then apply online to host the USA Radio Orienteering Championships. The ARRL ARDF Committee is standing by to help you arrange for everything you need.
About Radio Orienteering

In this sport there are no vehicles, traffic jams, or exhaust fumes. Radio Orienteering (aka, Amateur Radio Direction Finding, or ARDF) brings radios into the great outdoors with maps and compasses, providing a uniquely enjoyable way to learn new radio skills. This radio sports activity deals with the taking of radio bearings to navigate through wooded areas in search of transmitters. It involves constructing direction-finding equipment, training amateurs in the rules of the sport, and organizing events in the USA and other IARU countries.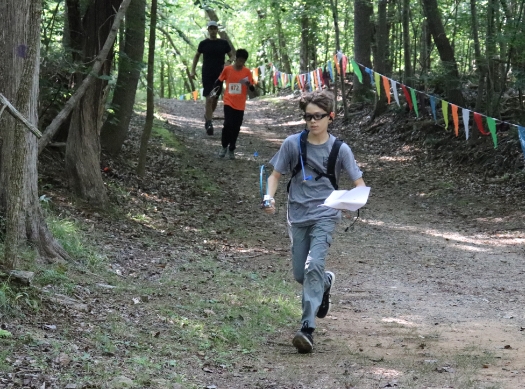 Interest and participation in Radio Orienteering activities are growing, and ARRL provides encouragement and support for Radio Orienteering activities across the United States. Events often take place at amateur radio conventions and hamfests as a magnet to amateur radio for youth and others. Championship competitions are held annually to help decide membership on the US team at the ARDF World Championships.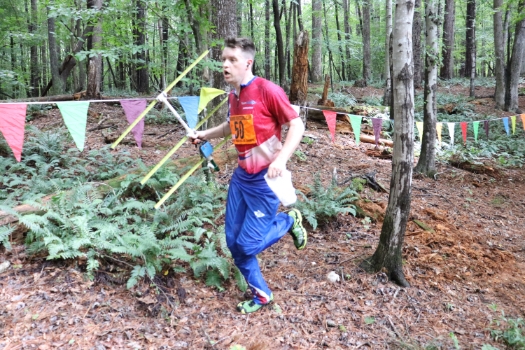 Join Team USA!

Would you like to represent the USA at international Radio Orienteering competitions? There are World Championships held biannually, and World Youth ARDF Championships (WYAC) have been held annually since 2017. Citizens of the USA, Green Card holders, and those who have lived in the USA for the previous year and have not competed for the title of Champion in any other country during that time, are eligible for membership on Radio Orienteering Team USA.

The only way to ensure an invitation to join the team is to prove your mettle by competing in ARRL-sanctioned Radio Orienteering competitions such as the USA Radio Orienteering Championships. But occasionally there are open team positions available that can be filled by qualified individuals lacking competitive results. A limited number of non-competing visitors may also travel with the team. USA Team members and visitors are responsible for all expenses associated with their participation, including paying for their own transportation, room, board and entry fees. Contact the ARRL ARDF Committee for full details.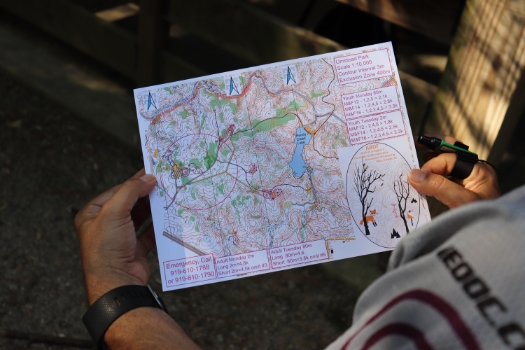 ARDF Schedule

Take a look at this list of Radio Orienteering activities to find out what is happening in your area. If you are planning to hold an ARDF activity then please email the ARDF Committee to get it added to the list!
ARRL Learning Network ARDF Webinar Video

We hope that ARRL members took advantage of the opportunity to learn the basics of The Sport of Finding Hidden Transmitters On Foot, presented by Robert Frey, WA6EZV. For those who missed it, and those who would like to see it again, please view the video online.
Contact the ARDF Committee
Questions or comments? Please contact the ARRL ARDF Committee at ardf@arrl.org.