2022 ARRL Scholarship Program Is Now Closed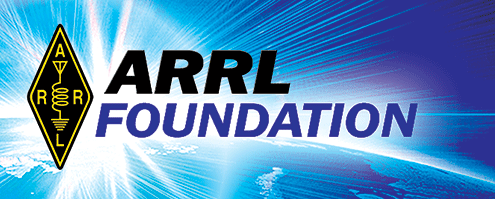 Welcome! Thank you for visiting the ARRL Foundation Scholarship Program. The deadline for submitting applications closed on December 31, 2021.

References: Letters of recommendation must be uploaded to the Kaleidoscope site by 11:59PM on Monday, January 31, 2022. References should automatically receive an email directing them to the application website. If a reference does not receive this email, they can log into Kaleidoscope:
https://apply.mykaleidoscope.com/login
From there they will be prompted to set up a password if they have not logged into Kaleidoscope before. References must log into the Kaleidoscope site with the email that was provided on the application. Once logged in their home page will show the recommendation requests that need to be completed.
If you have any questions or issues with submitting the letters of recommendation, please contact Kaleidoscope support at help@mykaleidoscope.com
Scholarship recipients will be notified in May 2022 via USPS mail and email.

The ARRL Foundation Scholarship Committee will review all applicants for eligibility and award decisions.
Questions?  Contact the ARRL Foundation at foundation@arrl.org, or call 860-594-0348.
General Scholarship Application Guidelines
Scholarships are awarded for the academic year that will begin no earlier than May 31st following the application deadline.
Transcripts must cover your entire high school career to date and, if in college, must include all semesters for which grades have been awarded.  If you are applying for graduate school assistance, high school transcripts are not necessary.
Some scholarships require additional documentation such as a letter of recommendation from a sitting Officer of an ARRL-affiliated club. You will not be considered for these scholarships unless you provide the required documents.
Some scholarships require attendance at specified schools or at schools within specified areas or states.  Scholarships may also require enrollment within certain major fields of study.  You will not be considered for these scholarships unless your application clearly provides the necessary qualifying information.